"The Goal"
To preserve the history of the skid-steer loader, as accurately as possible, we have gathered machines from every stage of development along with memorabilia and documents. We have established a small permanent display in Forman, ND, which is close to the Bobcat skid-steer loader manufacturing facility in Gwinner, ND.
There is also a temporary display currently located at the State Historical Society Heritage Center in Bismarck, ND. When this display closes we will need a permanent location to house a larger more complete display of this historical collection showing the full evolution of Keller Manufacturing and the Bobcat skid-steer loader to share with future generations. To accomplish this, we are working in conjunction with Cass County Historical Society-Bonanzaville USA, West Fargo, ND.
Bonanzaville has agreed to provide land space for a building and has established a fund for collecting tax-free donations. All money collected through this fund will be solely dedicated to skid-steer history preservation. Once enough money has been raised building construction will begin. To do justice to this significant part of Minnesota, North Dakota, and World history a building size of at least 40' X 80' is required.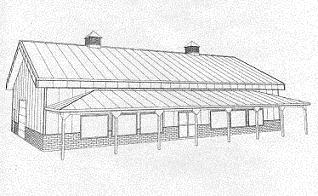 Drawing of proposed building
(Minimum 40' x 80')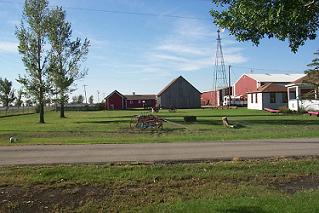 Bonanzaville site reserved for building